Available 24/7  –  Call (262) 250-1976 Today
Serving Wisconsin with offices in Germantown, West Bend, Sister Bay, Sturgeon Bay, Appleton, and Milwaukee.
You certainly don't expect your marriage to end in divorce. But when divorce is imminent, don't ignore the signs. When a divorce becomes necessary, it is often one of the most difficult life experiences. It is crucial that you obtain a well-qualified divorce lawyer from an experienced, top-rated divorce law firm. Call (262) 250-1976 for a free consultation.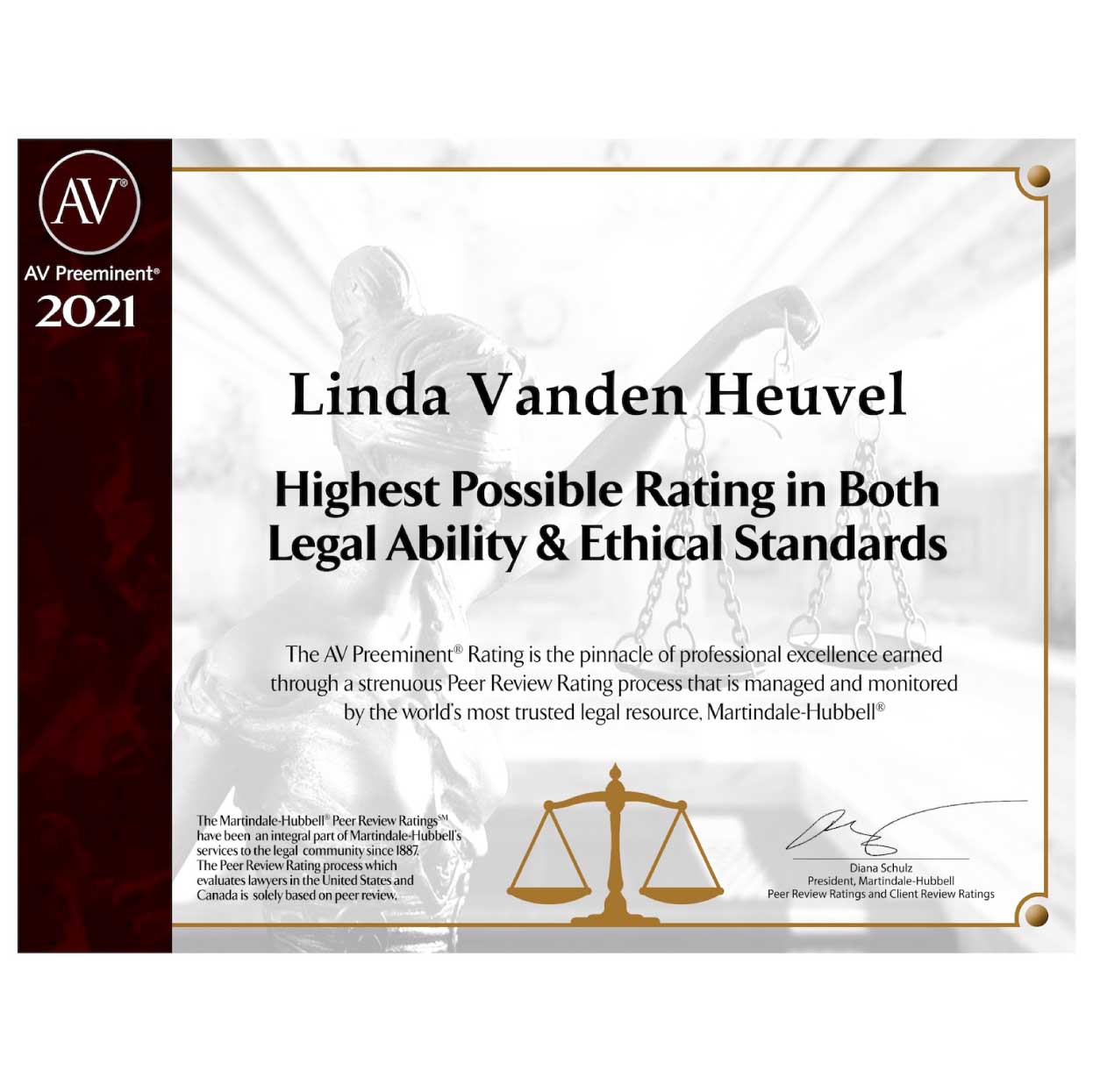 "Linda, Alison, and all the people behind the scenes at your office, you have a gift. Yes, it's a talent, but it's more than that. A gift is something that is so natural. Linda, you have given me peace and confidence, and you have inspired me to "keep on swimming," as a friend of mine says. No matter what life throws at you, with faith, hope, perseverance, and all the tools we are given in life, things happen for a reason. Thank you."
"Vanden Heuvel & Dineen, S.C. represented me in my three-year divorce that was tenaciously contested by my then spouse and her lawyer. Representation was challenging as communication and cooperation from the opposing counsel were almost non-existent. The VH&D team took a fair and honest approach in pursuit of a final separation. The final ruling exceeded my expectations, and I am enjoying my newfound life as a result of the outcome."
Get your free consultation.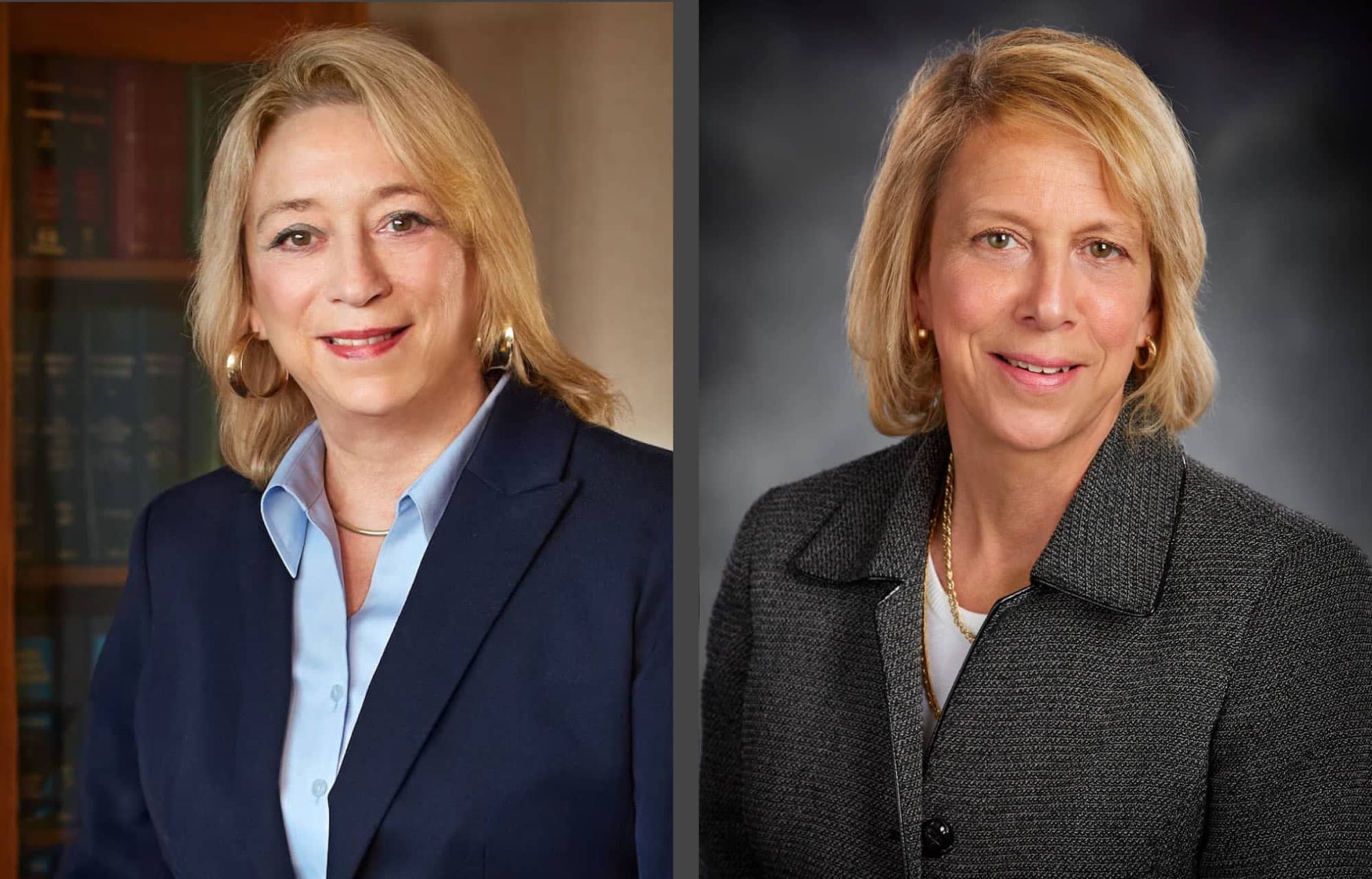 Our team of family lawyers understands that your family's needs are unique. For this reason, we provide personalized legal assistance that addresses your individual situation. AV-rated Attorney Linda S. Vanden Heuvel and top-rated Attorney Lisa M. Vanden Heuvel believe in attempting to resolve your disputes through negotiation, as well as mediation, cooperative divorce or collaborative divorce. However, when these options do not work, the attorneys at Vanden Heuvel & Dineen, S.C. are exceedingly prepared to provide ethical, aggressive representation in court when litigation is required.
What are the benefits of retaining a divorce attorney?
Hiring a divorce lawyer is the best way to take the emotion out of the case and let the professionals settle the dispute. We understand that separating from your spouse is never easy, even when infidelity comes into play which is the number one reason couples get divorced in the first place.
Positioning yourself for a better settlement
Hiring a divorce attorney will give you the breathing room you need to move forward with your life. You'll have someone with experience on your side to receive the best outcome and get a judgment fast.
In some situations you can avoid litigation altogether if your spouse is agreeable. Otherwise, you'll need a lawyer with proven success in family court. The idea is that hiring a divorce attorney gives you access to professional advice without passion. This is advice that'll ultimately help you move on with your life.
The last thing we want you to experience is a lengthy divorce because the papers were never filed correctly.
Protecting your rights during litigation
We've seen this scenario more times than we can count: divorce proceedings where one spouse's attorney disregards the other's rights. Although there's no requirement to retain a lawyer, in Wisconsin you have the right to legal counsel throughout the divorce.
You have to protect your rights to get a fair settlement. When you hire a divorce attorney it means, there will be no surprises during the legal battle. You'll have peace of mind knowing someone is finally fighting on your behalf.
How can you determine whether or not it's prudent to hire a divorce lawyer?
This question is more common than you might assume. At Vanden Heuvel & Dineen, S.C., we want you to have all of the information you need to make the wisest choice.
We completely understand that many of our clients don't know when it's time to consult our firm, so here's how to tell if the moment is right.
1 – Spouse begins mismanaging the family's finances
The financial element of a divorce can be one of the most challenging to litigate. In Wisconsin, you have the right to file for divorce if you know your spouse is mismanaging your family's finances.
In fact, Wisconsin is a no-fault divorce state, which means neither party will be at fault, legally speaking. Yet, when untangling finances during a divorce, it's common for improper financial maneuvers to prolong a case.
For instance, grounds for divorce could be when a spouse opens up several new lines of credit and loans without their partner's knowledge or consent, leaving you saddled with a debt you had no idea even existed as the divorce went forward.
2 – Spouse threatens to leave with children
When it comes to child custody, Wisconsin law is straightforward: divorce never gives anyone the right to take children out of the home and run away until the case resolves.
That's the bottom line – period.
If the marriage is genuinely irreconcilable, we can help you protect your rights as a parent or legal guardian.
For example, some counties in Wisconsin require filing Parenting Plans along with the divorce petition. Without that document, you could have a difficult time during the custody side of the case.
3 – Spouse hires a family law attorney
We understand how passionate family law trials can be and we empathize with your predicament. It's one of the main reasons why we dedicate ourselves to winning your case.
When your spouse suddenly hires a family law attorney, the prudent move is to hire an attorney yourself, even if you haven't been served with a summons.
We don't want to see your spouse getting the upper hand unfairly simply because they have quality legal counsel and you don't.
4 – Spouse sends you a summons for divorce proceedings
It may come as a shock when your spouse serves you with divorce papers unexpectedly.
In the state of Wisconsin you have the option to jointly file the divorce petition. This essentially means that both parties are ready to move forward. In this case, there's no need for extra-legal maneuvers because the separation is orderly and as amicable as possible.
Nevertheless, it's certainly time to consider hiring a divorce lawyer to fight for your rights when you receive a summons.
5 – You need peace of mind before serving divorce papers
It is always worth hiring a divorce attorney if you need the peace of mind before filing.
Wisconsin family law may be clear, but it isn't perfect. We want to make the entire process go as smoothly as possible from beginning to end.
Ultimately, the decision is up to you whether or not to follow through with divorce proceedings, so if you need professional legal counsel, contact Vanden Heuvel & Dineen, S.C. today.
Call us today or send us a message to consult with a representative about our proven track record for divorce cases.
Download Our Book On Divorce
Providing accurate and objective information to help make the right decisions during a divorce in Wisconsin, this guide provides answers to 360 queries such as:
"What is the mediation process in Wisconsin and is it required?" "How quickly can one get a divorce?" "Who decides who gets the cars, the pets, and the house?" "What actions might influence child custody?" "How are bills divided and paid during the divorce?" "How much will a divorce cost?" and "Will a spouse have to pay some or all attorney fees?"
This divorce handbook provides clear and concise responses to your questions to help build confidence and give the peace of mind needed to meet the challenges of a divorce proceeding in the state of Wisconsin.
Enter your information and we will email you a free copy today.